The new Talents4AA association has a clear goal of attracting and retaining talents of all ages and origins from all professions. Afterall, the Automotive Aftermarket is an at-tractive sector. (Dinex is the only heavy-duty partner so far and is committed to playing its part.)
After two years of preliminary work and exchanges, the Talents4AA association (Talents for Automotive Aftermarket) was officially created in Paris, France, in March 2022. The Automotive Aftermarket Talents4AA is a professional non-profit making association.
"There is a great shortage of truck mechanics among our customers, and we want to attract young higher educated people – such as engineers – into the transport industry. This is a sector which can sometimes be a little forgotten," says Christina Jørgensen, Sales Director, Aftermarket Europe in the Dinex Group.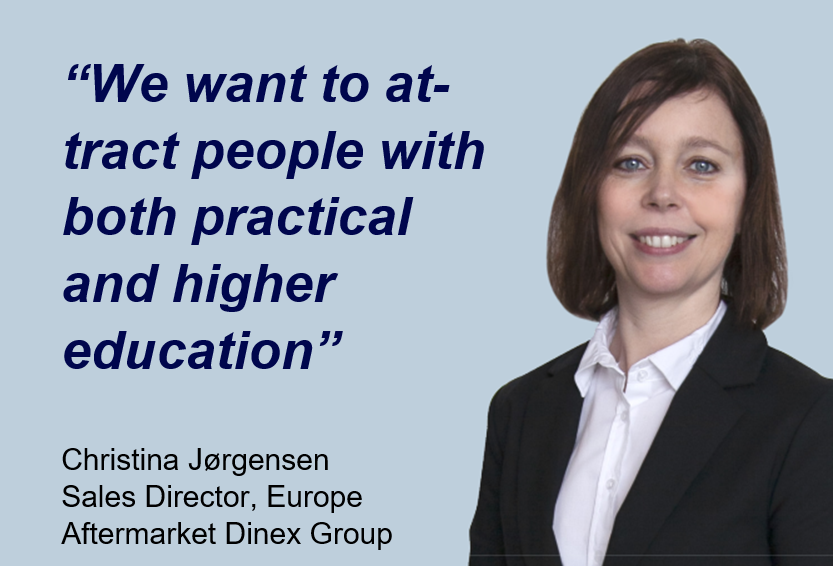 "We want people with both practical skills and the ability to be able to follow the emission standards and develop the technologies within just 2-5 years to help secure the future for Dinex", she adds.
Christina went to Vienna in March to sign the Talents4AA agreement and are looking forward to the future development of the talent initiative.
"We are going into this project because of our know-how and to attract new entrants at all levels. "We hope through this initiative to make Dinex even more attractive to talented young individuals looking for a good career." – Torben Dinesen.